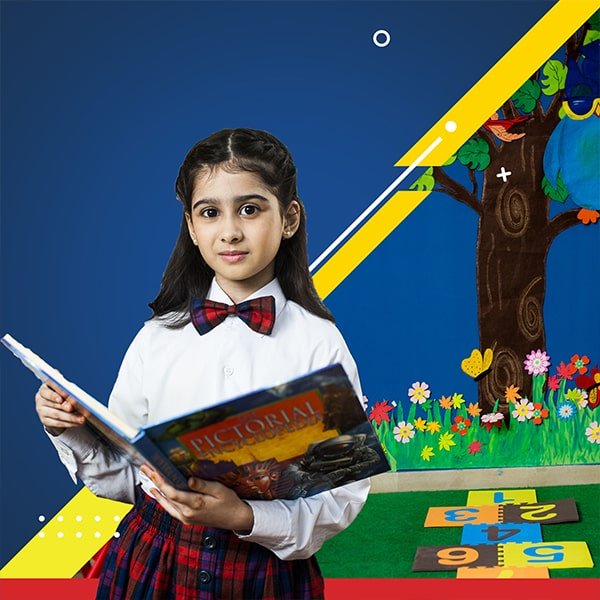 Language – the most important means of communication is developed from an early age. Our Story-time sessions are one such medium that are not only fun but also develop early literacy skills in children. Story time enhances listening skills, verbal proficiency, use of imagination and creativity and is also a medium of communication of thoughts and feelings. Important life skills and moral values are also taught through our story-time sessions.
The STEM EDUCATION APPROACH later upgraded to STEAM with the addition of arts, aims to spark an interest and life-long love of the arts and sciences in children from an early age through creative processes. However, with the advancing digital world, we are reading more today than ever before through the internet. AGS has acknowledged that reading is still the most critical element in a student's success and recognized the importance of reading, comprehension and writing skills through the STREAM program. AGS has designed an integrated curriculum using Science, Technology, Reading, Engineering, Arts and Mathematics; an innovative approach integrating academic disciplines in the school setting in order to reflect the real world.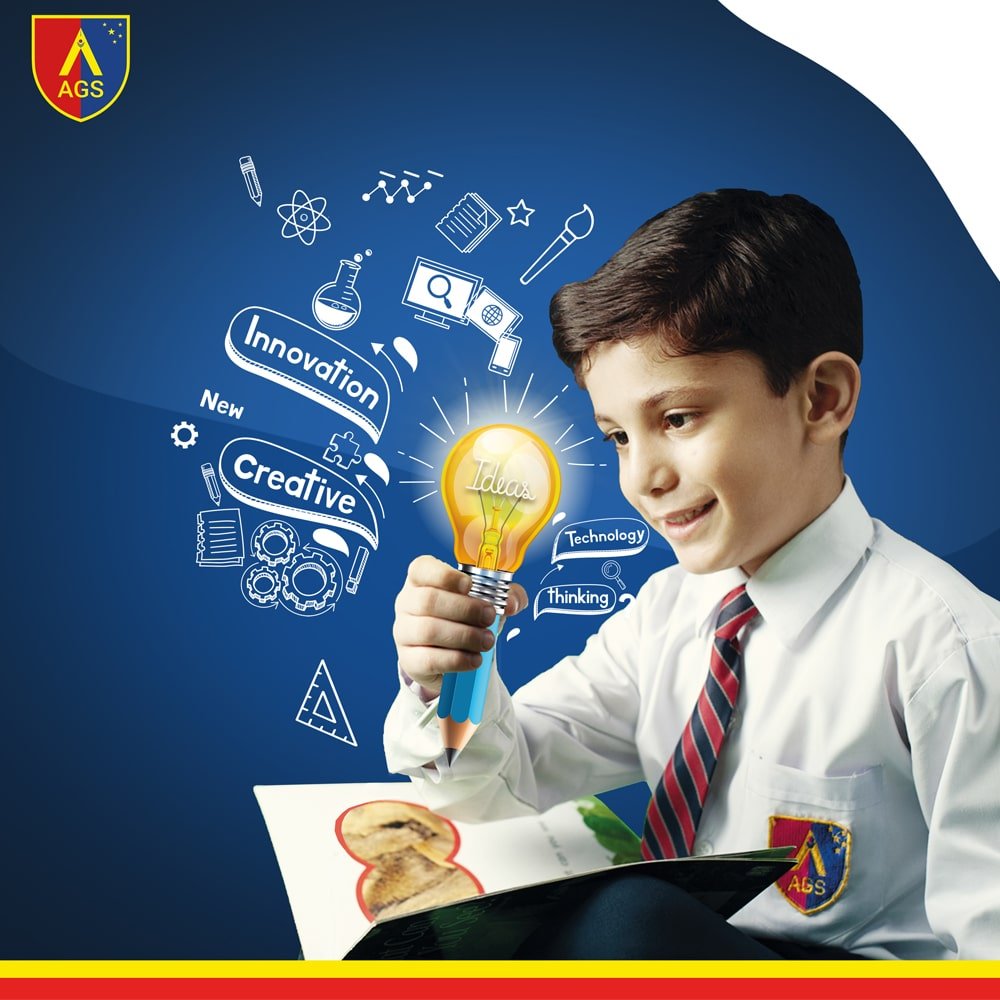 At AGS, Students will acquire deeper knowledge through engaging projects and active exploration, set around real-world challenges and problems. This method not only helps students develop skills for living in a knowledge-based, highly technological society but also to design, and share their ideas and experiences with audiences and peers. Project based learning develops skills like team work, informed decision making and interactive communication.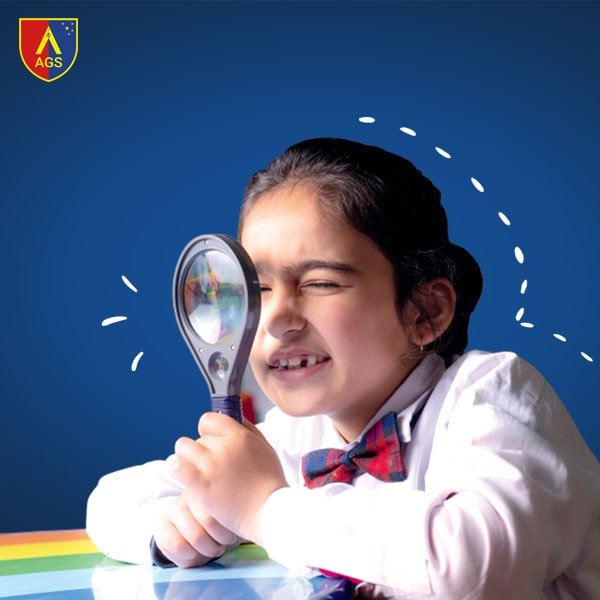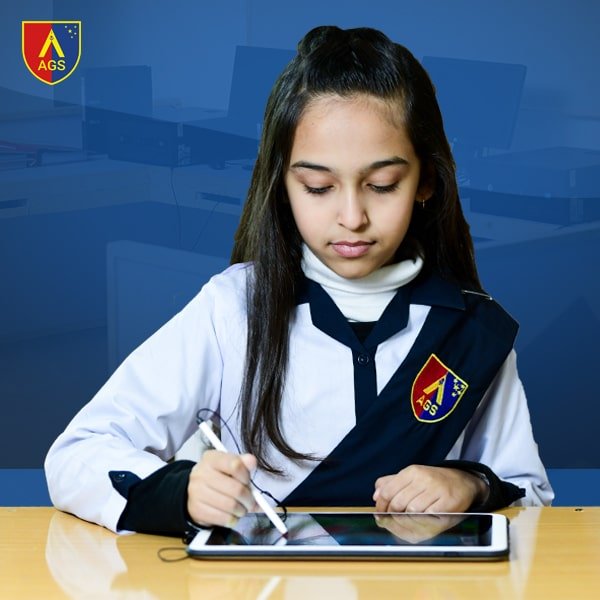 AGS prepares students to step into the highly digitized world of the 21st century by using technology as a tool for teaching and learning. Learning through digital technology will keep students inspired and engaged. AGS give its students an edge for learning by the use of Age appropriate apps on Android tablets, Bee-bots – a tool for teaching counting, sequencing, estimation, problem-solving, and just having fun! , COW (computers on wheels for easy access, and deployment of computers across the classroom), Eyeris – an Interactive White Board Technology and Notebook computers for teachers. Robotics is taught as a subject to the students and this gives them an opportunity to advance in Artificial Intelligence. With the STREAM approach to teaching Robotics is an excellent platform to learn how Science, Technology, Engineering and Mathematics work together.
Through Co-curricular activities, students learn 'The Art of Living and Working Together'. AGS has integrated not just technology, but co-curricular activities that complement and mirror the existing academic curriculum. We offer our students a wide range of co-curricular activities that help children develop conceptual understanding of various themes and explore a plethora of interests. Activities like sports, drama, music and debates, work towards achieving physical growth, improving academic performance, speech fluency, self confidence, extempore and debating skills, social and civic values, as well as recreation and relaxation.